First up, gotta have the right tools.
From left top, clockwise, a circlip plier (internal), a vicegrip, a hammer, a flat file (or a fat, flat blade screwdriver, if not available), a cresent (or correct size wrenches), G clamp (This one is modified slightly for the application), a drift and a punch.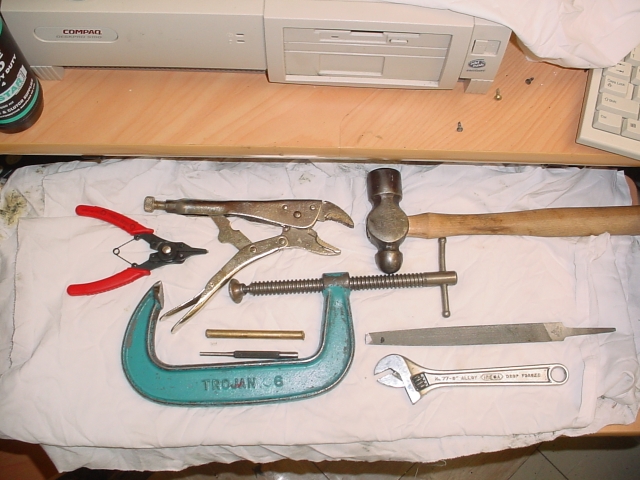 A dirty calipers, ready to be disassembled.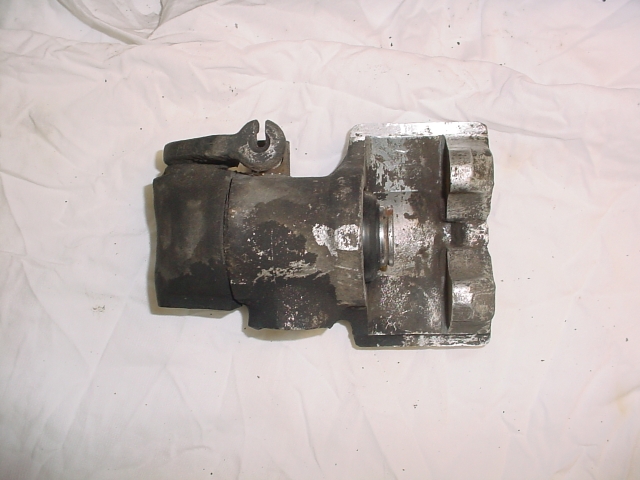 A flat file is fit in the slot of the piston face and turned counter clockwise to loosen it. At first, it would be best
to get started with the side of the file in the slot as shown in the picture as the piston would be rather reluctant to move.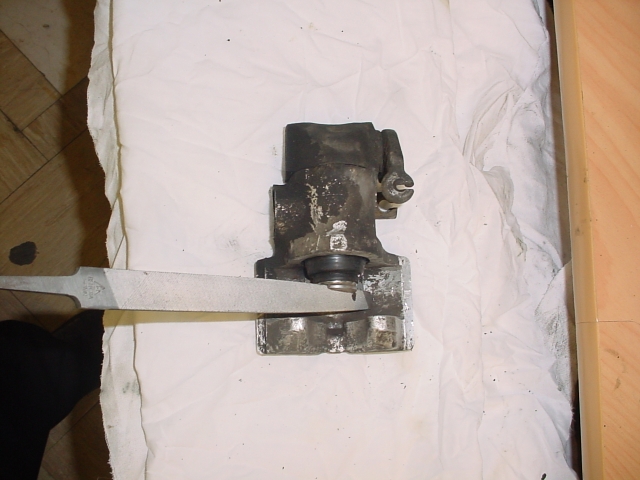 Once you break free the piston using a file, it should be relatively straightforward to unscrew until the piston is off the threaded rod. If it doesn't drop out, use a vice grip to grab it around the piston (make sure grab it by the smaller diameter of the piston) and wiggle it out turning it back and forth. You could give it a little more encouragement with a hammer as shown, if necessary.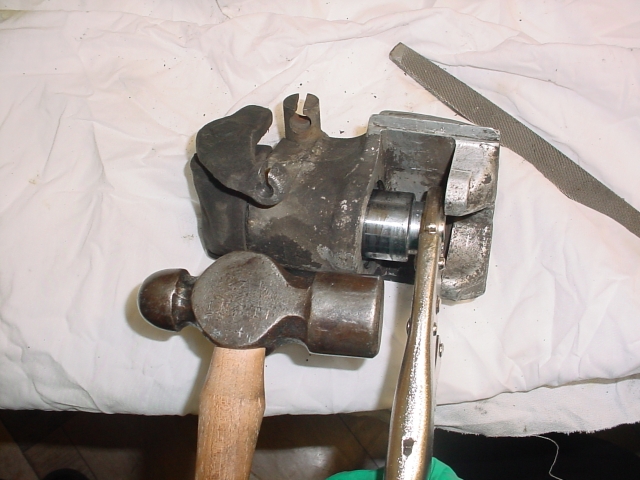 Here is a photo of the calipers with the piston removed.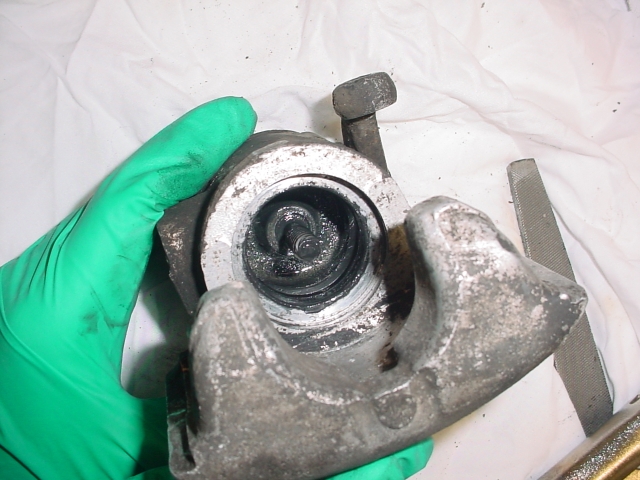 This is the part where the job gets slightly tricky. An extra pair of hands comes in handy, especially the first time around, but not necessary.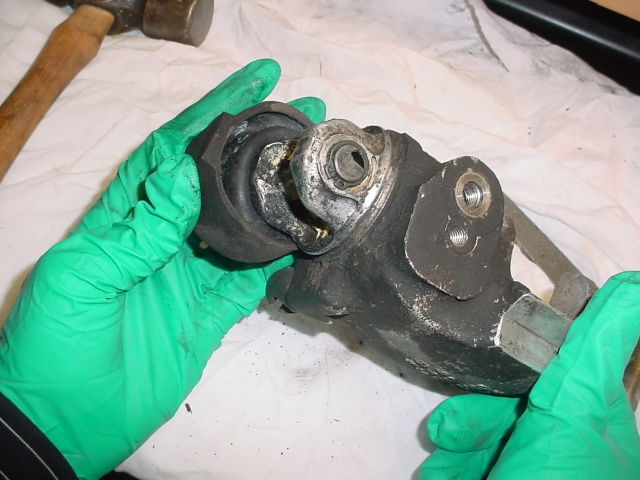 First, pull back the rubber boot to expose the mechanism – it cannot be removed just yet.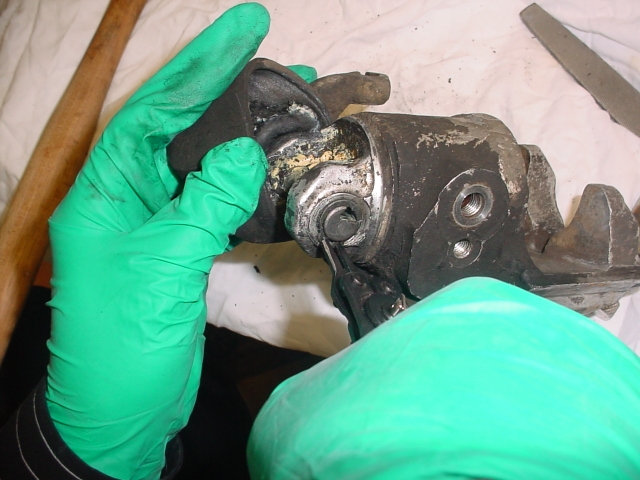 Use circlip pliers to removed the circlip.
Now one can use one of two methods to get the pin and the rest of the bits out.

1. Use a plain old drift/punch to drive out the pin. It takes a bit of force to push it out because the pin is being
pushed normal to the pin axis due to spring washers in compression.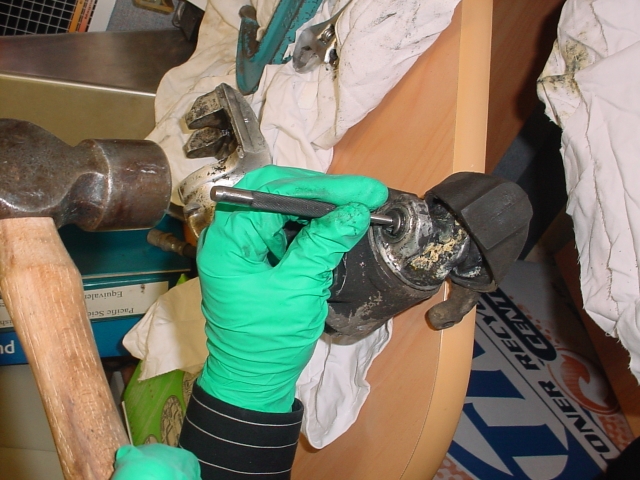 Or

2. Use a G-clamp to clamp up the threaded rod at the pin end (on which piston was screwed) against the calipers body to relieve spring washer compression. It can be a bit tricky if the head of the G-clamp is too big to fit in there. We had this problem but got around it by grinding little notches to fit. This is definitely easier way of getting the pin out. Besides, you have to use this method to put things back together later on.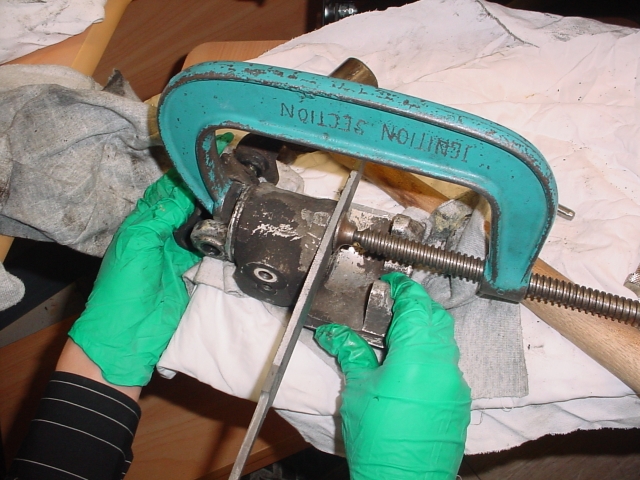 With the handbrake mechanism is out, the rubber boot can come off.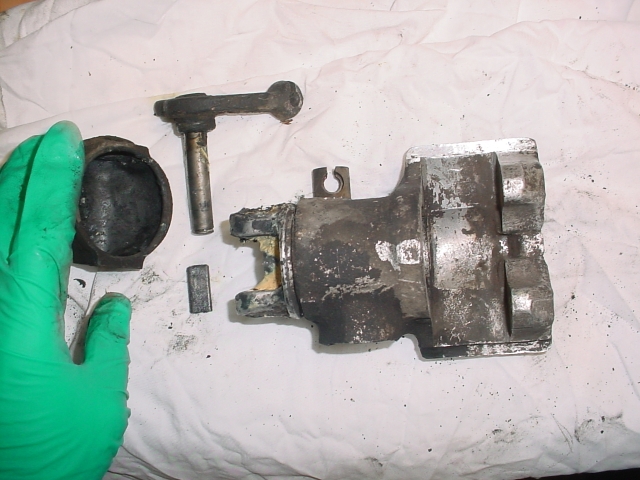 Push out the threaded rod. Make note of the way the spring washers are stacked or compression will be all wrong when put together. Manuals (Autobooks, Intereurope and Fiat Factory shop manual) give excellent sectional view of this.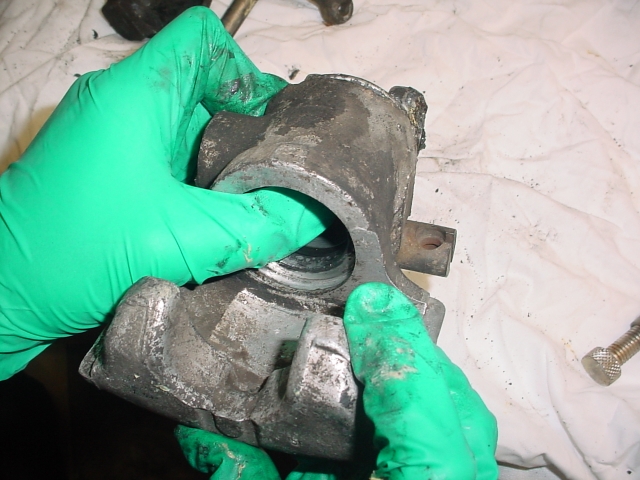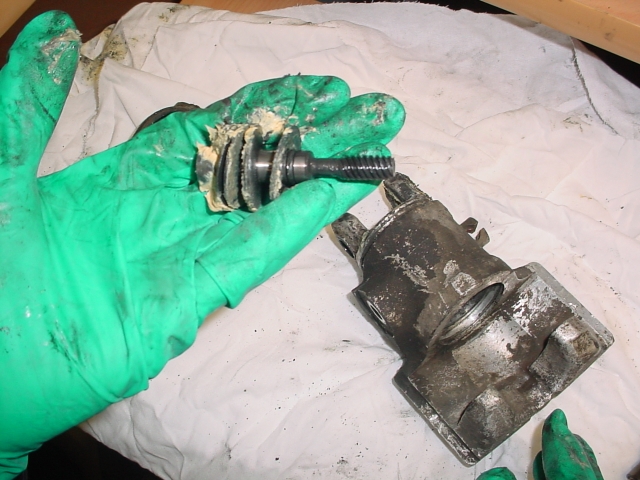 Disassembly is complete.