About Mirafiori
The FIAT Page - Mirafiori.com - can trace its origins to at least the first half of 1995, when Eli Caul started this site as a resource for FIAT and Lancia enthusiasts. Originally the site was a collection of articles with the initial contributions from Eli and Dave Voss. Interestingly enough mirafiori.com predated FIAT having any presence on the web (FIAT's website launched around September, 1996). When I joined the site around January of 1997 I had just purchased a Spider 2000 and was in the process of trying to disassemble it. By that time the site had a forum, much different from the common Internet forums such as what we use today, and an incredible resource for exchanging ideas. Much of the original site is still online today at
http://mirafiori.org
- the forum software though is not and all of the postings were transferred here.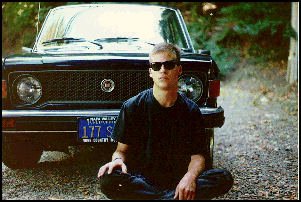 Our Founder, Circa 1995
The contributions of Eli and Dave were followed up by contributions from hundreds of FIAT owners from around the world. Within these pages every FIAT model sold in the USA is discussed, and many other models we'd have loved to own show up from time to time. In the years of continuous operation mirafiori has logged more than 6,000 unique users. There are over 350,000 threads and dozens of helpful articles and scanned manuals. There has never been a fee to use mirafiori and there has never been a single ad served up by the site. A small group of enthusiasts contributes to site administration and a large group contributes to the forum overall.
Brad Artigue
"Admitted FIAT Enthusiast"
Writing on November 21, 2019